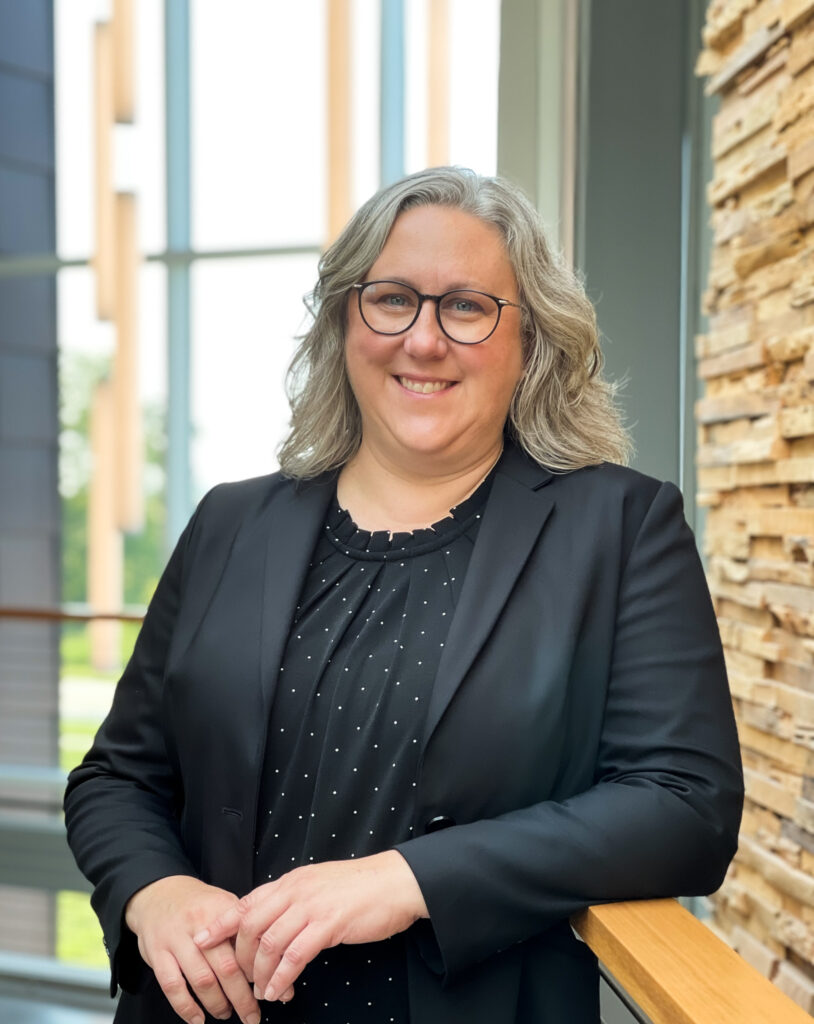 Stacy grew up in Algona, Iowa. She began her undergrad at Iowa State University and later transferred to Minot State University to marry her husband, who was stationed at Minot Air Force Base in North Dakota. They moved back to the Ames area in 1997 and have loved living here for almost 25 years! Stacy enjoys being involved in the community by volunteering on local boards, attending community events and festivals, and socializing downtown. Stacy likes to spend her free time with her family traveling, trying new restaurants, and taking in cultural events.
Stacy's career background is primarily in banking – personal, commercial, small business, construction lending, and private banking. She decided to have a mid-career switch to economic development, and most recently worked for the state office of America's SBDC Iowa (Small Business Development Center). These experiences have taught her how to work with business development and industry and relationship development. She has also worked with many statewide resource partners that support small businesses, which will be beneficial for making introductions.
Stacy's role is to make connections for companies housed in the ISURP – both ISU resources and statewide resource partners. She is also working on workforce initiatives to connect ISU talent to our companies.
Stacy touched on her time so far by saying, "The first few weeks at ISURP have been fascinating! So many exciting things are happening, and I have enjoyed learning about the companies and innovations happening across campus. ISURP is truly where innovators flourish!"