​Rick Sanders
President and Director of ISU Research Park

Rick was named President and Director in May 2019 after a nationwide search. He is responsible for all aspects of the development and operation of the ISU Research Park that today includes 400 acres; 800,000 square feet of finished commercial space; hosts more than 90 companies from startups to Fortune 500 companies; and is home to more than 2,000 employees.
Sanders has an extensive professional background that includes working in local government, association management, business development and higher education.
Rick and his wife Calli have lived in Ames since 2003 after stops in Alabama, Montana and Maine.  They are the proud parents of 3 adult children. Together, they enjoy traveling, hiking, ISU sporting events and quiet time on the deck.
Contact: rsanders@iastate.edu
Cell: (515) 708-0158
Alison Doyle
Associate Director of ISU Research Park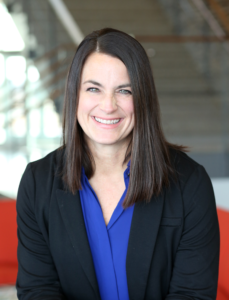 Alison joined the Iowa State University Research Park in 2008 after spending ten years working in advertising agencies and start-up companies. She leads the ISU Research Park's marketing, communications, public relations, events, and community-building efforts. She also serves as a liaison for the ISU Research Park companies as they look to build and strengthen relationships with ISU.
A proud ISU graduate, she returned to Ames after previously living in Missouri, Vermont, California, Washington, Germany, and England. She enjoys spending time with her family, traveling, riding her bike, teaching and practicing yoga, and attending sporting events.
Contact: adoyle@iastate.edu
Buffy Clatt
Associate Director of Marketing and Communications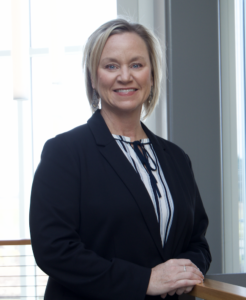 Buffy joined the ISU Research Park team as the Associate Director of Marketing and Communications in September 2022. She is responsible for the marketing efforts of Research Park, including all print and digital marketing, social media, event management and mentors a great team of interns. Buffy has a passion for all things creative and enjoys strategic planning to help elevate and differentiate brands.
Outside the office, Buffy enjoys time at the lake with family and friends and teaches fitness classes for fun and to stay active.
Contact: bclatt@iastate.edu
Stacy Dreyer
Associate Director of Corporate Engagement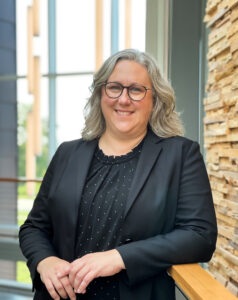 ​
We would like to welcome Stacy Dreyer, our newest staff member. Stacy is the Associate Director of Corporate Engagement at the ISU Research Park. She recently served as the Associate State Director of America's SBDC Iowa as a member of the leadership team of a statewide organization that assists entrepreneurs through every phase of their journey. Her primary areas of leadership were marketing and outreach, federal and grant reporting, and project management.
She has a passion for small business development and community involvement, serving on many non-profit and business organization executive boards throughout the Ames community.
Contact: sdreyer@iastate.edu
Michele Farnham
Manager of Facilities Services

Michele started working at the Iowa State University Research Park in 1995. She manages the physical operations of the landscaped grounds, parking lots and buildings, including maintenance, custodial and grounds personnel. She is also the primary communication liaison between tenants and the ISU Research Park, helping determine facility and service needs for all.
Michele has seen the ISU Research Park grow from two buildings to the current expansion. She is excited to see the continued growth as the park reaches new heights.
When she's not at work, Michele enjoys being active. She also enjoys traveling, reading, spending time with family and friends, and cheering on the Iowa State Cyclones.
 Contact: mfarnham@iastate.edu
​Kyle Martin
Operations Manager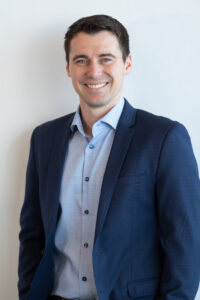 Kyle recently joined the Iowa State University Research Park as Operations Manager. He is responsible for overseeing the development & operation of all tenant spaces through collaborative interaction with contractors, engineers, and vendors to meet the growing needs of The Park.
He is a proud Ames native and ISU alumni with experience in operations, procurement, property management, contracting, and project management. Kyle enjoys golfing, spending time with his wife and newborn daughter, and cheering on the Iowa State Cyclones.
Contact: kmartin5@iastate.edu
Marty Noe
Maintenance Technician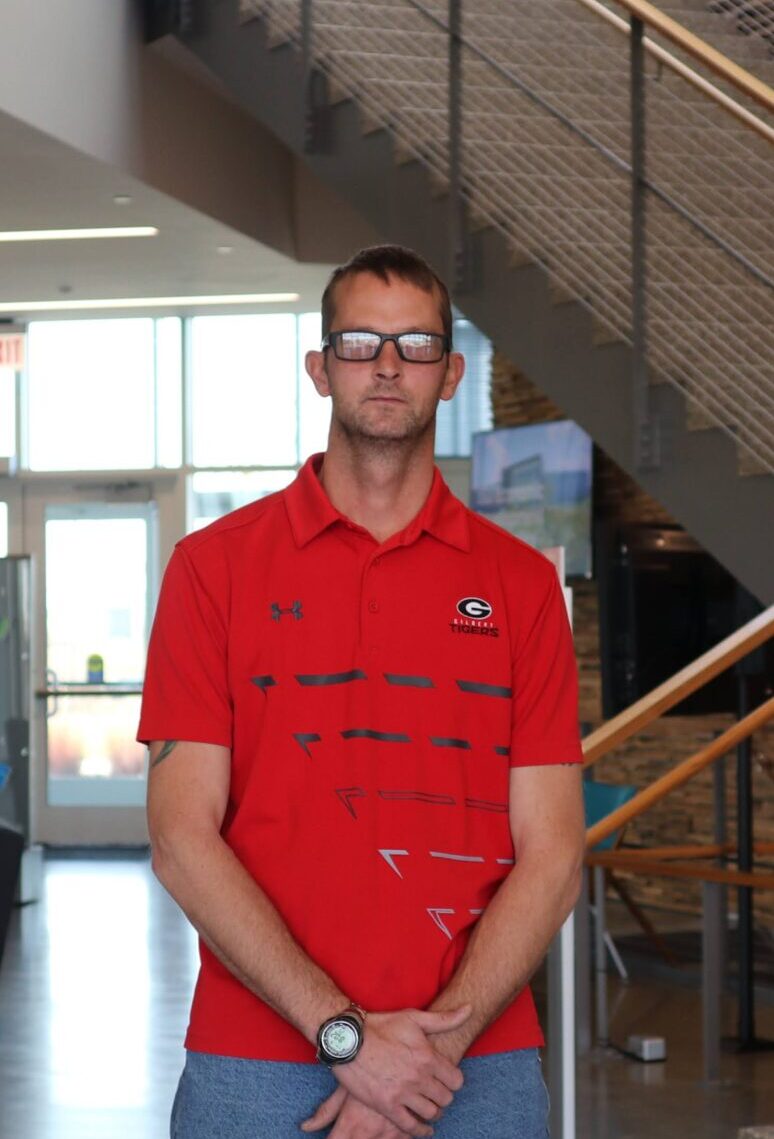 Marty Noe started with the ISURP in fall of 2020 as the Building Services Maintenance Technician. Marty served 12 years in the National Guard. His service in the military has equipped him for his position at the Research Park. Marty's background is in manufacturing and maintenance.
When Marty is not at the Research Park, he spends time with his kids and perfecting his craft woodworking in Gilbert, Iowa.
Contact: mnoe@iastate.edu

Rebecca Williams
Office Manager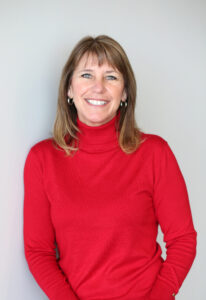 The majority of Becky's working career has been spent in executive support roles in a variety of industries; Insurance, Agriculture, and City and State Education. Becky started at Iowa State in 2000 at the College of Veterinarian Medicine. She also worked at the Ames Community School District for 9 years. In 2013 she returned to Iowa State in the President's office and transitioned over to EDIR which lead her to her current role with the Research Park in 2019.
Growing up in South Dakota and having lived in Minnesota, Illinois and Kansas, Becky and her husband Shane have lived in Ames since 2000.  They have 2 adult children and 1 grandchild. They love spending time with family and friends and being at their cabin in Northern Minnesota.
Contact: becky@iastate.edu 
Allison Oh
Marketing Intern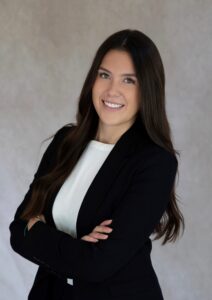 Allison joined the Iowa State University Research Park team as a marketing and communications intern in May of 2023. She is entering her sophomore year at Marquette University, majoring in Marketing and Commercial Real Estate. Allison grew up in Ames, and values the extensive business community here that has helped her expand and grow her knowledge in the industry. She is looking forward to all the opportunities, events, and people she will meet throughout this internship experience.
In her free time she enjoys farmers markets, volunteering for Big Brothers Big Sisters of America, and spending time with friends.
Contact: aoh@iastate.edu
Madison Miller
Graphic Design Intern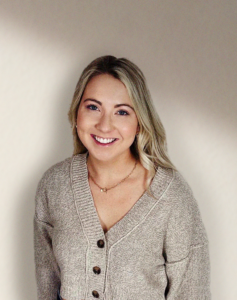 Madison joined the ISU Research Park intern team as a graphic design intern in May of 2023. She will be entering her senior year in the graphic design program at Iowa State. As a graphic design intern, Madison is responsible for assisting the Research Park team with marketing, communication, and graphic design. Madison enjoys any opportunity to integrate creativity and function; she is eager to contribute her problem-solving skills to the team.
Madison is thrilled to be part of the ISU Research park and looks forward to broadening her skillset under the direction of a talented team.
Contact: miller22@iastate.edu