ISU Research Park offers assistance and accessibility to many university and area connections.
Iowa State University Research Park is a 550+ acre development with more than 800,000 square feet of work space in 16 buildings. We are located in Ames, Iowa, just south of the Iowa State University campus. We connect tenants with resources they need to profit from their research, including facilities, expertise, technology, financing, talent, and more.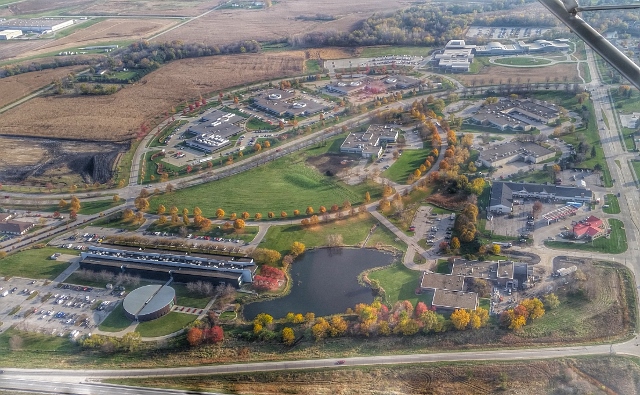 The Iowa State University Research Park is an innovation community and incubator for new and expanding businesses. The Park was founded to provide the space and resources needed to advance science-based initiatives and assist startups and Iowa-based companies develop their potential by nurturing scientific and technological entrepreneurial ventures. The ISU Research Park Corporation was established in 1987 as a not-for-profit, independent corporation operating under a Board of Directors appointed by Iowa State University and the ISU Foundation.
The ISU Research Park owns and operates 11 of 16 buildings on its campus, including technology and wet-dry lab incubators. In over 30 years of serving the University, researchers and businesses, ISU Research Park has seen incredible growth and even more amazing innovation from its tenants and has been a vital piece of the growth and vibrancy of the community. We value our partnership with the University, the City, the State and our tenants to offer affordable office/lab space and the resources necessary for INNOVATORS to FLOURISH.
Currently, ISU Research Park tenants employ 2,000 employees in over 100 companies or organizations, and we expect continued growth in the years to come.
We will continue to grow through the development of partnerships and connections between talent, research and the marketplace.