Tedesco Environmental Learning Corridor
The Implementation of the Tedesco Environmental Learning Corridor Within the Research Park
The corridor is a unique community space located in the ISU Research Park. This is a great addition to the ISU RP, and provides a fresh environment for all demographics of people in the community of Ames.
Tedesco "showcases conservation techniques, sustainable technologies, environmental education, water quality awareness, and trail conectivity. This 37-acre park brings county, city, university, and state partners together to illustrate synergies among commercial development, quality of life improvements, and natural resource conservation."
For more info, visit Story County Conservation Tedesco Environmental Learning Corridor.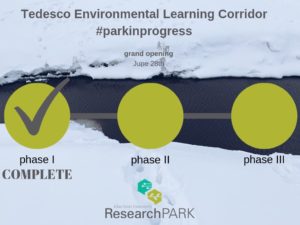 Phase 1 was completed during the spring of 2017 and spring of 2018. The focus of this phase was to restore the streams and increase stream bank stabilization. A few ways the Tedesco project implemented these improvements include the following:
Undesirebale tree removal
Site grading and wetland development
Water quality demonstrations
Prairie and wetland reconstruction
Tree and shrub plantings
Pedestrain bridge installation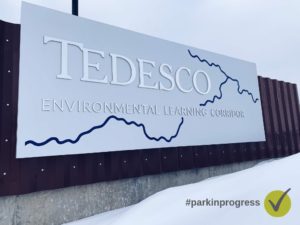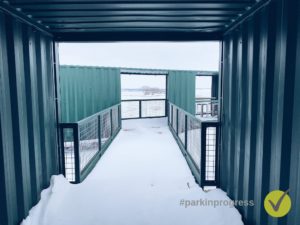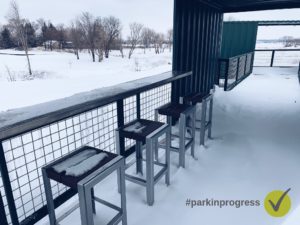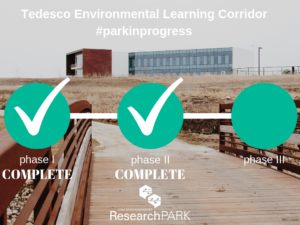 Phase 2 is now complete! Most of these amenities were installed during the winter of 2018 and the spring of 2019. The focus of this phase is to develop the park and install site amenities such as:    
10-foot wide paved primary trails
Permeable secondary trails
Gathering areas
Educational elements
Boardwalk overlooking wetland
Stream accesses
Tree and shrub plantings
Other unique site amenities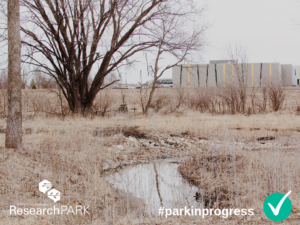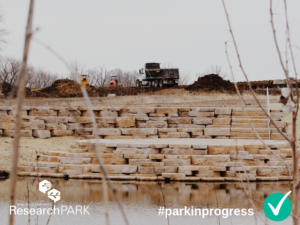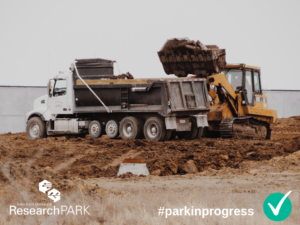 Another large addition to the second phase of this project was Story County Conservation's tree planting event for all of Ames community to attend. Volunteers helped plant Oaks, Sycamores, Honey Locust, and other kinds of trees that were first grown in Boone, Iowa. One of the goals of the corridor is to ensure the cohesiveness of the nature and urban landscapes. This event was definitely a step in the right direction, thanks to our community volunteers. See photos below from the event!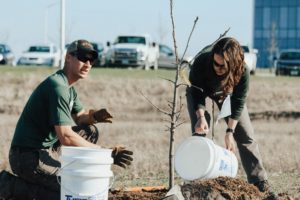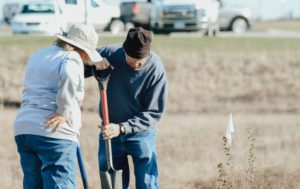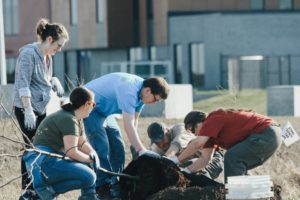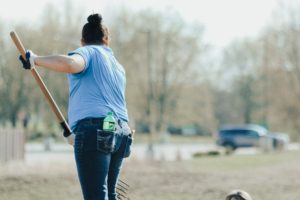 The second phase will be completed at the end of June, just in time for the grand opening event on June 28th! Check out the details below.
Grand Opening Event
                                                                                                                                      Friday, June 28 
                                                                                             3:00-3:30     Social Hour/ Welcome President Rick Sanders
                                                                                             4:00               Guest Speakers
                                                                                             5:00               Ribbon Cutting Ceremony
There will be live music, food, drinks, and games available at the Economic Development Core Facility for the grand opening of the Tedesco Environmental Learning Corridor, for all of the Ames community to enjoy along with an ice cream truck throughout the park to encourage attendees to enjoy the trails of the park. 
Phase 3 is now complete! A 10′ paved trail now extends from 
University Boulevard to county highway R-38, connecting the park and the rest of Ames to surrounding communities, the Heart of Iowa Nature Trail, and the High Trestle Trail.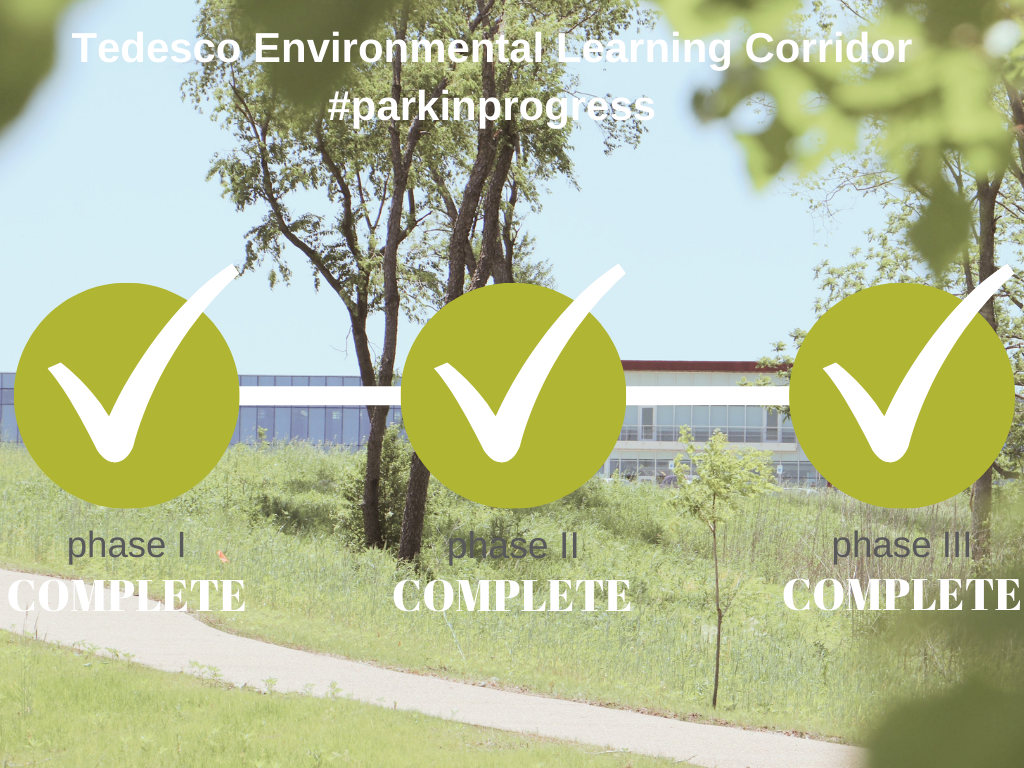 Trail head and informational signage
10-foot wide paved trail from University Blvd. to county road R-38
Natural resource reconstruction along the trail corridor
Our focus
Using "progressive approcaches that demonstrate management of the urban-rural interface for both urban growth and resource protection," and using a collaborative approach to grow a "commercial development that will improve Story County's economy, enviroment, and quality of life."
Collaboration | Cooperation | Conservation | Connectivity