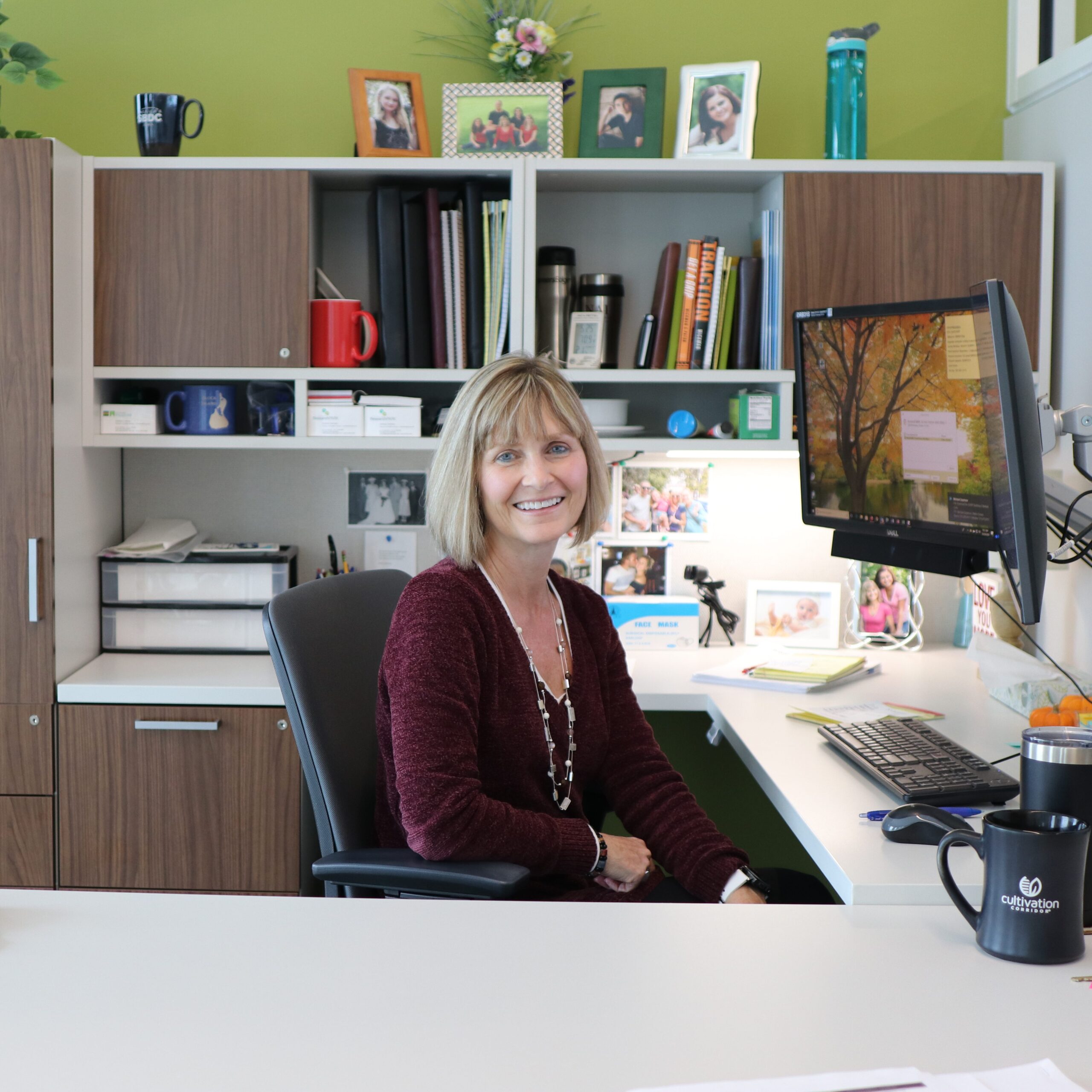 AMES, Iowa (October 21st, 2020) – Michele Farnham recently celebrated her 25th anniversary working at the Iowa State University Research Park (ISURP). She began working with the Research Park in 1995 and has thoroughly enjoyed her time and the changes the Park has experienced. Michele serves as the Manager of Facilities Services. In this role, Michele oversees twelve buildings for the Research Park. Her work is critical for the day-to-day operation of the Research Park.
Michele's favorite memory at the ISURP is from 2016 when the Park completed three new buildings and finished the University Boulevard roundabout projects. She described this year as full of growth and changes; as Facilities Manager, this was an incredibly busy time. Michele added, however, how difficult it is to think of just one memory because of all the experiences she has had here over the years!
When asked how her role with the ISURP has changed over the years, Michele explained that while she has had a similar job title throughout her tenure, her responsibilities have grown dramatically with the Research Park's growth. To emphasize this point, Michele explained that when she started, the ISURP owned and managed just two buildings. Today, the ISURP owns ten buildings and manages twelve. Michele has played a critical role in the growth and continued success of the Research Park.
We asked Michele what her favorite part of her job was, and she quickly said, "The people." She enjoys getting up and coming to work every day. Looking toward the future, Michele is excited for the ISURP to continue to grow and to spread awareness around the Ames community and the state. She thinks growth at the Park will be with additional buildings and new tenants, and she is looking forward to watching these advancements.
It's clear that Michele is passionate about her job and the Iowa State University Research Park. Without her contributions during the last 25 years, there's no way the Park would be where it is today. Congratulations Michele!