AMES, Iowa (October 12th, 2020) – If there is one thing that describes Rick Sanders, it is his commitment to family, both at home and at work. Rick grew up in a small suburb of Birmingham, Alabama and attended the University of Alabama at Birmingham (UAB), majoring in Communication. His path to becoming the President and Director of the Iowa State University Research Park (ISURP) has certainly not been traditional.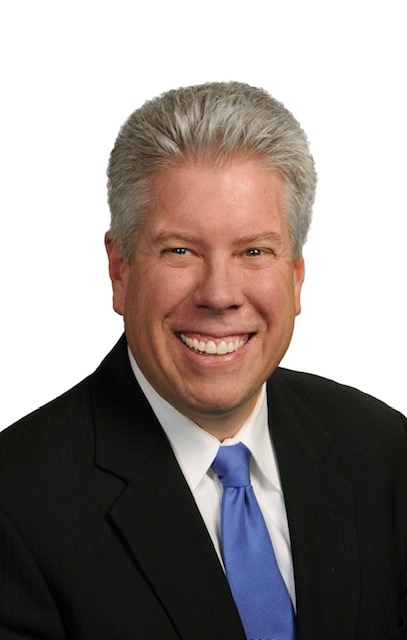 The one thing Rick looks forward to as he comes into the office each day is "not knowing what the day will look like, but knowing that he has the opportunity to do something special." As Rick located to different states around the country with his wife Calli and three children, he found ways to contribute and do something special in the community they became a part of. What started as a simple desire to communicate with and advocate for people has since turned into a lifelong career of event management, public relations, and public service. Those in Alabama knew Rick as the Assistant Manager of the Birmingham Barons. Folks in Montana knew him as the Commissioner of the America West Hockey League. Friends in Maine knew him as a high school basketball coach or the interim Assistant Athletic Director for External Affairs at the University of Maine. Now, in Iowa, some know him from his time as a Story County Supervisor, which led to his role at the Research Park. Rick hasn't always known where the next chapter in his life will take him, but has always found a way to better the lives of others.
Rick's long term goals for the Research Park are to positively impact Iowa State University, central Iowa, and the state of Iowa. He wants to ensure that this state, with the Research Park at the center, is the world-wide hub in advancing agricultural technology. Rick and the team at ISURP plan to increase innovation and entrepreneurship at the Research Park by reducing barriers that often get in innovators' way; his goal is to provide the right solution in the right space at the right time and price. He works to leverage the connections of Iowa State University to provide support and resources to the Research Park and its tenants.
Rick cares about his work. He cares about his community and he loves his family. We are proud to have him as our President and look forward to the work he is yet to accomplish. If you need a way to connect with Rick, you can find him on the golf course (after hours of course!) or contact him at rsanders@iastate.edu.