AMES, Iowa (November 2nd, 2020) – If you know Nate Easter, you know that he always has a smile to share. Nate currently serves as the Associate Director and Chief Operations Officer at the ISU Research Park (ISURP). He graduated from Iowa State University with a Civil Engineering degree and worked as an engineering consultant until 2014 when he started at the Research Park.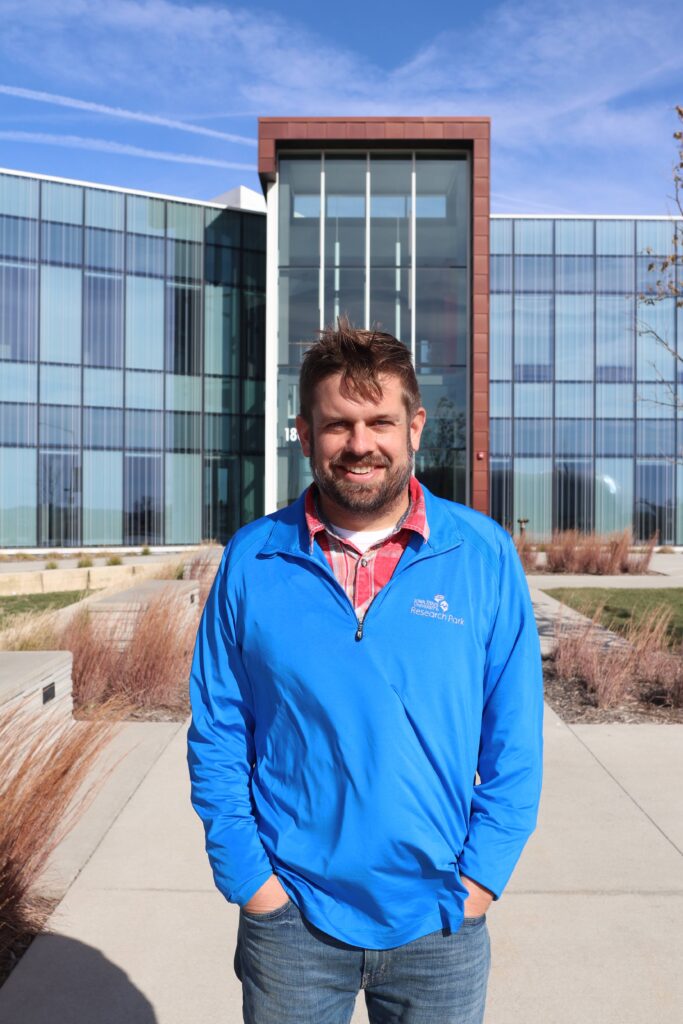 Nate's sense of humor and humility are both contagious. If asked about his three kids [Henry (16), Ava (14), Charlie (10)] or wife Alison, Nate has a story to tell that certainly makes the office light up. Nate is dedicated to service. He believes that his previous role as a consulting engineer prepared him for this role, specifically addressing tenants' individual needs. Nate looks forward to being a small part of others' success. He likes seeing what tenants are working on and the exciting new opportunities they develop.
Long term, Nate sees the ISURP as a hub for growth. He wants to continue to make this space the destination research park in the Midwest and, hopefully, the country. Nate seeks to highlight the things that ISU excels in- engineering, precision agriculture, and computer programming- and capitalize on those strengths. To increase innovation, Nate helps create "collisions" among tenants and outside industry. These collisions result in internal success and external attention, snowballing into what the Research Park has become today. 
Outside of the Research Park, Nate enjoys spending time outdoors. Whether it's coaching soccer, riding 4-wheelers with his daughter, or golfing, he finds activities that revolve around his family and kids' sporting events. We are proud to have Nate at the Iowa State University Research Park and look forward to the innovative solutions he continues to bring. You can contact Nate at neaster@iastate.edu.