AMES, Iowa (November 23rd, 2020) – The Vermeer International Leadership Program shapes tomorrow's leaders by fostering an environment of growth and development. After her involvement in the program, Katie Greenfield, a senior in Communication Studies, decided to pursue an additional minor in Leadership. She plans to pursue a career in non-profit development in the healthcare and childhood illness sector after graduation in May.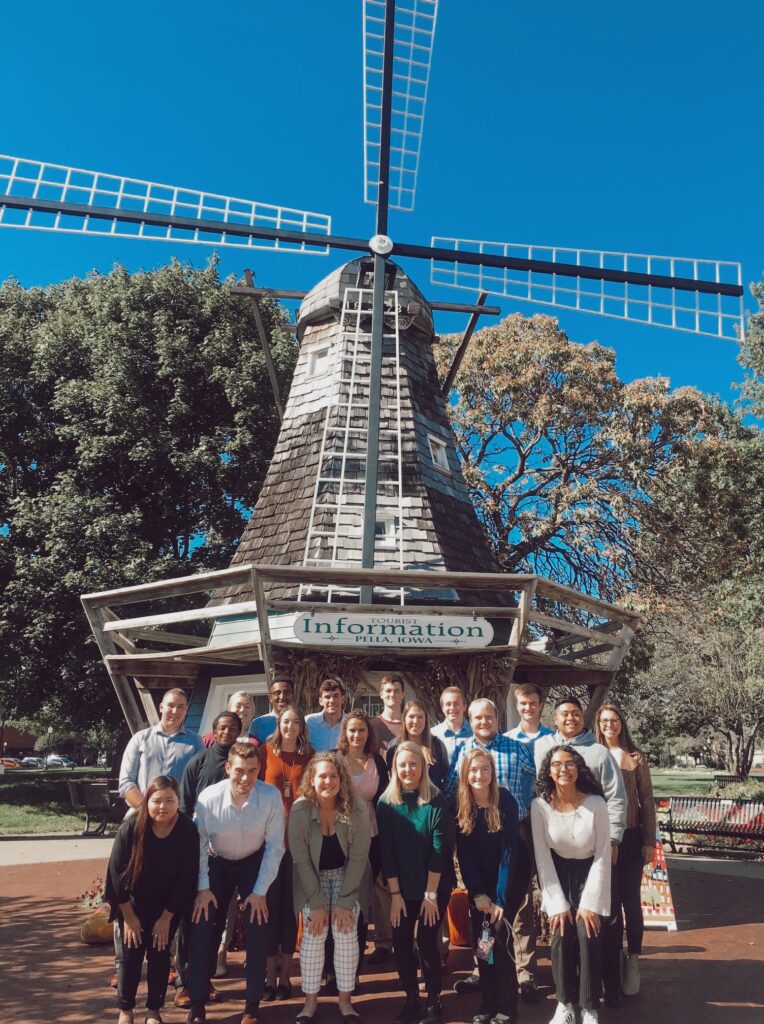 The Vermeer International Leadership Program was a one-year program for students to assist Vermeer in global outreach and develop leadership skills beyond the classroom. Set up as a $1 million, 5-year grant, the Program had a spring application period to select 20 diverse students to participate. The following fall semester, students enrolled in Leadership Styles and Strategies in a Diverse Society (LD ST 322) together to learn about each other's leadership styles and how they worked together as a functional team. In Katie's cohort, students were also asked to interview a Vermeer employee and compare their leadership attributes to a leader that was already in their life. In the spring semester, the students participated in another class (Cultural Competency and Global Leadership [LD ST 360]) and were assigned the larger project of choosing a country where Vermeer has an international office and develop a solution that Vermeer can implement to solve a problem in the respective country. At the end of the cohort's "term," the students had the opportunity to speak to Vermeer leadership, community CEOs, the incoming cohort, and alum cohorts about their projects. Students attended a retreat and received a $2,000 scholarship for their participation.
In the spring semester, Katie's group was assigned to the Republic of Guinea, focusing on unequal access to education and the improvement of infrastructure. They met weekly with their Global Leader to develop a proposal to Vermeer including opening a school of mining within the city of Boke to allow native Guineans the opportunity to educate themselves on mining operations. These students then have an incentive to purchase and utilize Vermeer equipment and foster a healthy relationship with the Guinean government and its citizens.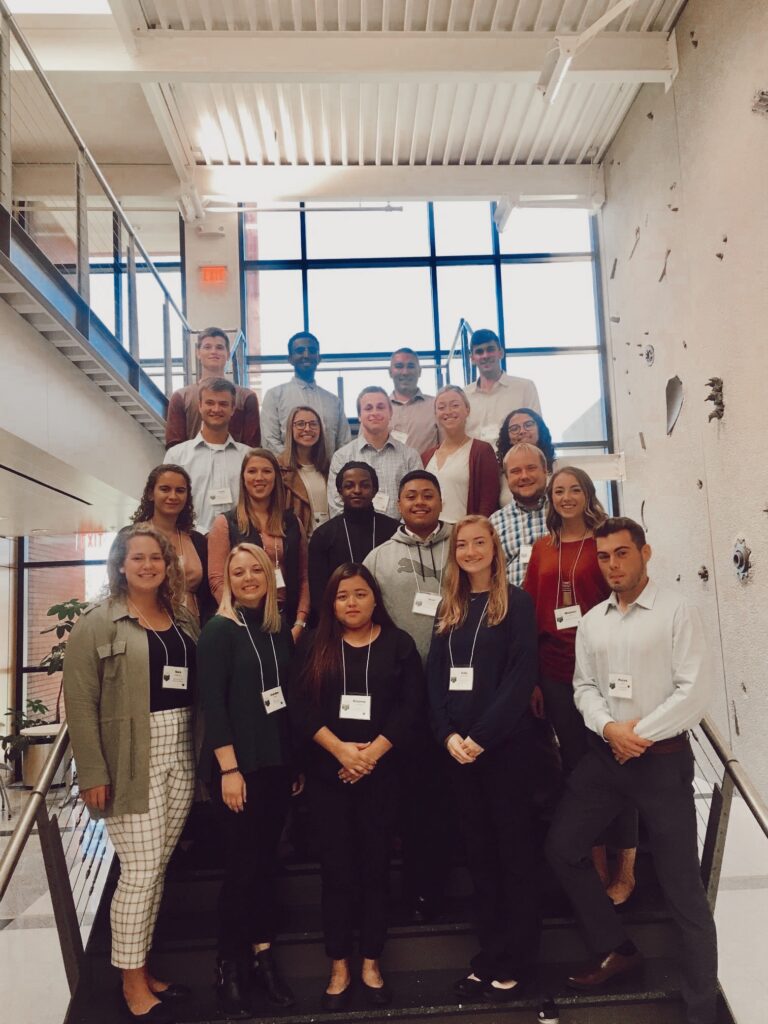 At the end of the Vermeer International Leadership Program, students have the opportunity to continue to pursue either a Leadership Certificate or Leadership Minor after the foundation of classes already established through the program. Katie pursued a Leadership Minor from a business perspective, noting that the classes have changed and challenged her and that the faculty have been a wonderful support system in her studies.
Katie encourages all students to pursue the Leadership Minor or Certificate as most companies are looking for leadership experience, and it is a great supplement to any degree. "The classes are super interesting. The Leadership Studies program is amazing. The faculty I have met have been so supportive, awesome, and intelligent," Katie said.
For Katie, the friendships and connections developed through the program were the best part. The Program's advisor, Tara Widner, challenged Katie to recognize her own biases as a leader and has provided her numerous resources to further her career aspirations. She is thankful for the employees at Vermeer for their willingness to assist students in developing their leadership style and recognize racial ideals that they were not previously aware of. This program has provided foundational learning for Katie and people who will continue to foster that learning.
This program has provided Katie an opportunity to be aware that the field she is entering is centered around economic and racial disparities. Katie recognizes that her awareness and education on these matters may not always be matched by those she works with.
Congratulations to Katie, and thank you to Vermeer for providing this opportunity for students!