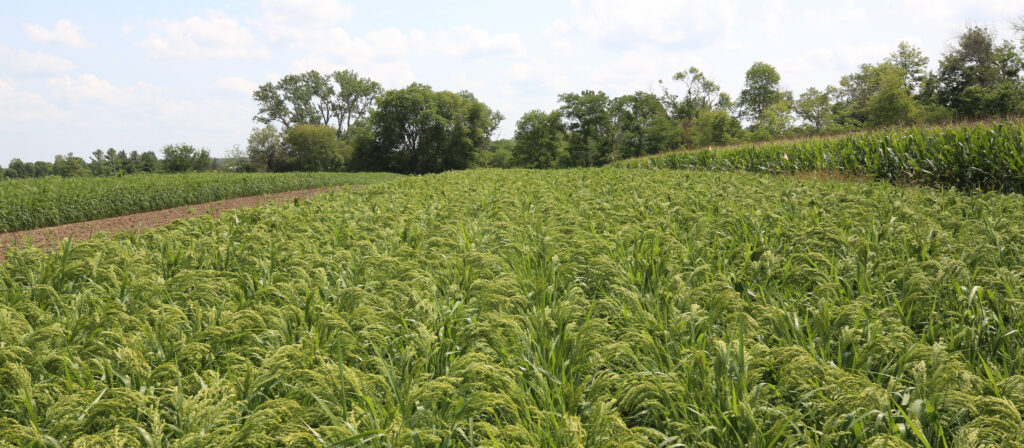 VC and established seed company investors back company creating new high yielding varieties of an ancient water-efficient crop
AMES, Iowa (DROP DATE, 2021) –Dryland Genetics today announced it raised $3.8 million in venture financing as part of a round led by Next Level Ventures, of Des Moines and Stine Seed Farm, of Adel, with additional investment coming from the company's existing investors. Dryland Genetics has dramatically increased the yield of proso. Proso is a water-use efficient grain grown in the high plains from Texas to Canada, with approximately a half-million acres under production in Colorado, Nebraska, and South Dakota.  The company plans to use the funding to expand its seed sales and marketing staff, including the recruitment of a Chief Commercial Officer.
"Sustainable food production throughout the world is increasingly limited by water. Proso's ability to produce a crop where other grains cannot be grown without irrigation is an exciting opportunity for farmers, livestock producers, and food companies. Dryland Genetics' proso produces more grain using less water than other grains, positioning it to play a growing role in securing our nation's sustainable food supply. Dryland Genetics' success in using conventional breeding technology to increase crop yields enables farmers to make more money while increasing the supply of this sustainable grain," said Duane Harris at Next Level Ventures.   "Our team is greatly impressed by what Dryland Genetics has accomplished."
Dryland Genetics uses proprietary breeding approaches to rapidly develop new varieties of proso.  Its varieties exhibit yield increases of 10-40% over multiple years in both company trials and in farmers' fields. Farmers can plant and harvest proso using the same equipment they use for wheat. Because proso is typically grown in rotation with wheat, this lowers barriers to expanding the acreage of this water-sipping grain.
"With ESG and sustainability in such high demand, Dryland Genetics is perfectly positioned to bring value to food and feed industries.  This latest round of fundraising enables Dryland Genetics to promote proso's sustainability to food companies and livestock producers," said Roger Underwood, Investor and Board Member at Dryland Genetics.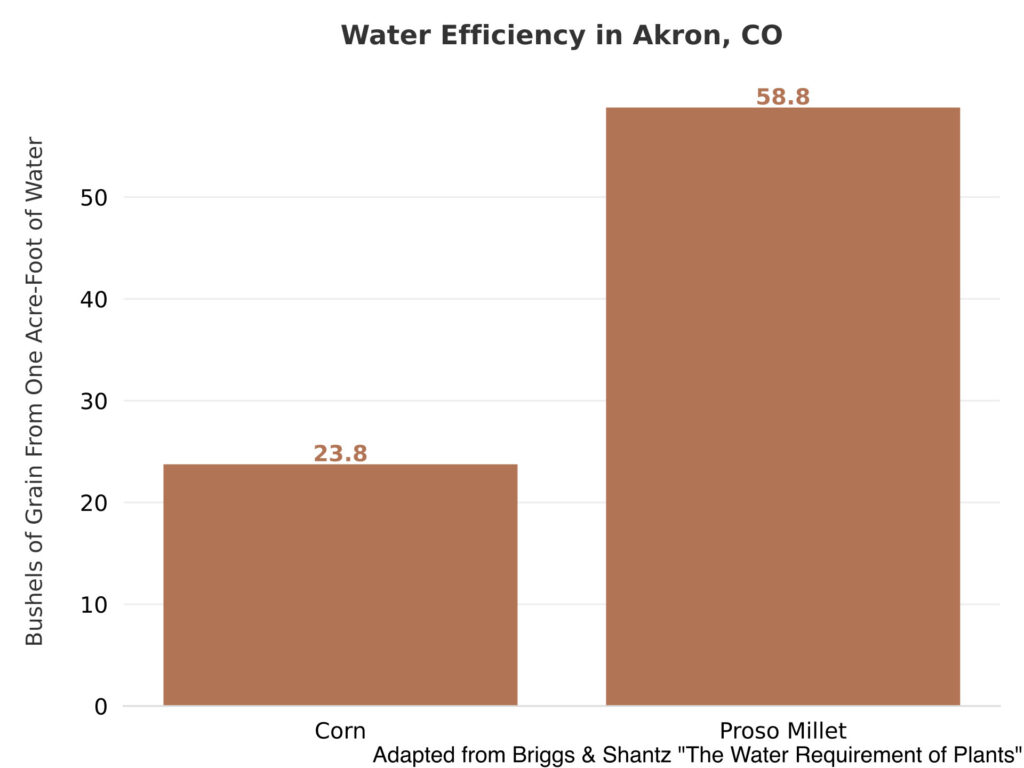 Agriculture is responsible for roughly 70% of total freshwater use around the globe. In the western Great Plains and other arid areas of the world, proso can produce twice as much grain per gallon of water as corn. A recent study from the University of Nebraska reports proso can replace up to 100% of the corn used in feed for growing-finishing pigs without reducing the average daily gain. A single pig raised on proso-based feed could save as much as 24,000 gallons of freshwater as compared to a pig raised on dryland corn. Sustainable meat and other proso-based foods are now within easy reach for food companies and livestock producers.
"We are thrilled with the success of our new proso varieties, as well as the support of our growers and investors as we seek more efficient ways to feed the world in an increasingly challenging environment for agriculture. This investment will allow Dryland Genetics to scale the company so that we can ultimately serve additional farmers and food manufacturers, with the goal of creating a more resilient and sustainable food supply for consumers," said Dr. James Schnable, Co-founder of Dryland Genetics.
About Dryland Genetics
Founded in 2014 and based at the ISU Research Park in Ames, Iowa, the mission of Dryland Genetics is to employ advanced breeding technologies to create a more resilient and sustainable food supply. With initial funding from Ames Seed Capital, the company is improving the yield and agronomic performance of crops adapted to thrive on marginal cropland with low grower inputs.
To learn more about Dryland Genetics visit www.drylandgenetics.com or write to press@drylandgenetics.com
About Next Level Ventures
Next Level Ventures is a venture capital firm that invests in growing companies. We typically invest $0.5 million to $5 million for a minority ownership position. Our team is looking for companies that have the potential to become big opportunities. We provide capital and strong management expertise to help our companies grow rapidly.
Stine Seed Farm
As the nation's largest independent seed company, Stine Seed Farm, Inc., headquartered near Adel, Iowa, is focused on developing and marketing the world's best-performing corn and soybean seed through its retail arm, Stine Seed Company. Stine Seed Farm, Inc., operates the industry's largest corn and soybean breeding and development program, advancing and testing nearly 1 million unique soybean varieties and more than 100,000 preliminary corn hybrids annually. For nearly five decades, Stine's soybean research program has been regarded as the soybean genetics supplier of choice to the seed industry. Contact: (800) 362-2510 or visit the website at www.stineseed.com.
About Iowa State University Research Park
The Iowa State University Research Park is a not-for-profit 25-year-old real estate development and innovation community closely affiliated with Iowa State University. ISU RP assists both established and start-up companies in connecting with Iowa State's vast infrastructure to grow their enterprises; whether through students, research entities, equipment, or a multitude of other resources. ISU RP is currently home to more than 100 companies employing 2500 people and occupies just under half a million square feet of commercial real estate on 400 acres. Contact: Alison Doyle (adoyle@Iastate.edu • 515-509-3361)