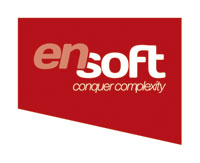 EnSoft Corp. is an engineering software company located within the Iowa State University Research Park in Ames, Iowa. Today our products and services are used by over 350 companies worldwide including every major automotive, aerospace, and defense company in North America, Europe, and Asia.
Our interns help major automotive and aerospace companies develop the software that puts cars on the road and airplanes in the sky.
As an intern at EnSoft, you will have the opportunity to work on challenging projects and gain valuable skills. We are looking for self-directed, bright, creative individuals. You will be exposed to a professional software development environment and work in a team alongside experienced software engineers. You will also have the opportunity to work with our clients.