Warren Madden
Interim President of ISU Research Park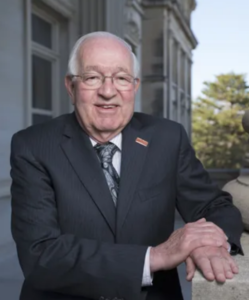 Warren Madden is interim President of the Iowa State University Research Park and responsible for the development and operation of the 400-acre ISU Research Park that today houses 80 companies.
Contact: wmadden@iastate.edu
Alison Doyle
Director of Marketing and Business Engagement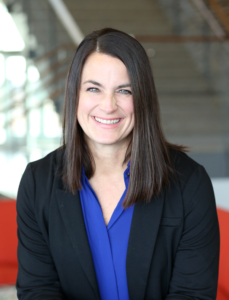 Alison joined ISU RP in 2008 after spending the prior ten years working in advertising agencies and start up companies. She leads ISU RP's marketing, communications, public relations, events, and community building efforts. She also serves as a liaison for ISU RP companies as they look to build/strengthen relationships with ISU.
A proud ISU graduate, she returned to Ames after stints living in Missouri, Vermont, California, Washington, Germany, and England. She enjoys spending time with her family, traveling, riding her bike, teaching and practicing yoga, and attending sporting events.
Contact: adoyle@iastate.edu
Nathan Easter
Real Estate Development and Operations Manager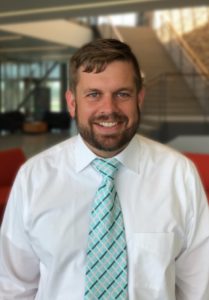 Nate has been with the ISU Research Park since July of 2014, in charge of helping manage the many construction projects around the research park. Nate graduated from Iowa State University in 2000 with a degree in Civil Engineering and worked as an engineering consultant from 2000 until taking the job at the ISU RP. He also is a licensed State of Iowa Professional Engineer.
Nate loves to spend time with his wife and three children and enjoys playing golf, fishing, soccer, softball and riding scooters. He also enjoys going on ISU football road trips, traveling to Texas, Colorado, Kansas, Nebraska, Missouri and New York for games. At the Research Park, Nate enjoys creating relationships with tenants and watching companies grow.
Nate's biggest regret in life is not earning an ISU Intramural Championship T-shirt in his time at Iowa State.
Contact: neaster@iastate.edu
Michele Farnham
Manager of Facilities Services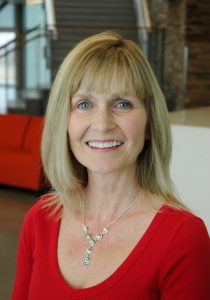 Michele started working at the ISU Research Park in 1995. She manages the physical operations of the landscaped grounds, parking lots and buildings, including maintenance, custodial and grounds personnel. She is also the primary communication liaison between tenants and the Research Park, helping determine facility and service needs for all.
Michele has seen the ISU RP grow from four buildings to the current expansion. She is excited to see the continued growth as the park reaches new heights.
When she's not at work, Michele enjoys being active. She also enjoys traveling, reading, spending time with family and friends, and cheering on the Iowa State Cyclones.
 Contact: mfarnham@iastate.edu
Vi Hall
Business Manager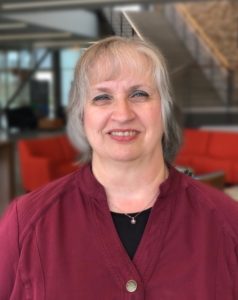 Vi has been with the ISU Research Park since August of 2001, and manages the Research Park budgeting, finances and accounting. In her time at the ISU RP, she says she has seen the park quadruple in size as the park continues to expand.
Vi received her degree in accounting from Iowa State University. When she's not at work, she enjoys reading and spending time with her family and friends. She also enjoys traveling, including visiting national parks.
Contact: vihall@iastate.edu
Connie Harris
Administrative Assistant
Connie has been at the ISU Research Park since 2000, splitting time between the ISU Research Park Administrative Offices and the ISU Pappajohn/CyBIZ Office as an Accounting Clerk. She handles bookkeeping, program assisting, scheduling and general office organizing.
Connie has seen considerable change and growth at the ISURP, from Elwood Avenue getting a name change to University Boulevard, to the construction of multiple new buildings.
She loves spending time with her family and one of her favorite accomplishments is completing the entire RAGBRAI route with a group of three other women in 2007.
Contact: clharris@iastate.edu
Alicia Smith
Accounting and Finance

Alicia has been with the ISU Research Park since October 2017. She assists with the Research park finances and accounting and leads the accounting efforts for the ISU Startup Factory. Alicia is a graduate of ISU with degrees in Accounting and Finance and is a Certified Public Accountant.
Outside of work Alicia enjoys all things sports, especially cheering for her children in all of their many sporting activities. She loves reading, spending time outdoors, and family vacations.  Her favorite place to visit is Colorado, even though she's a terrible skier!
Contact: alismith@iastate.edu